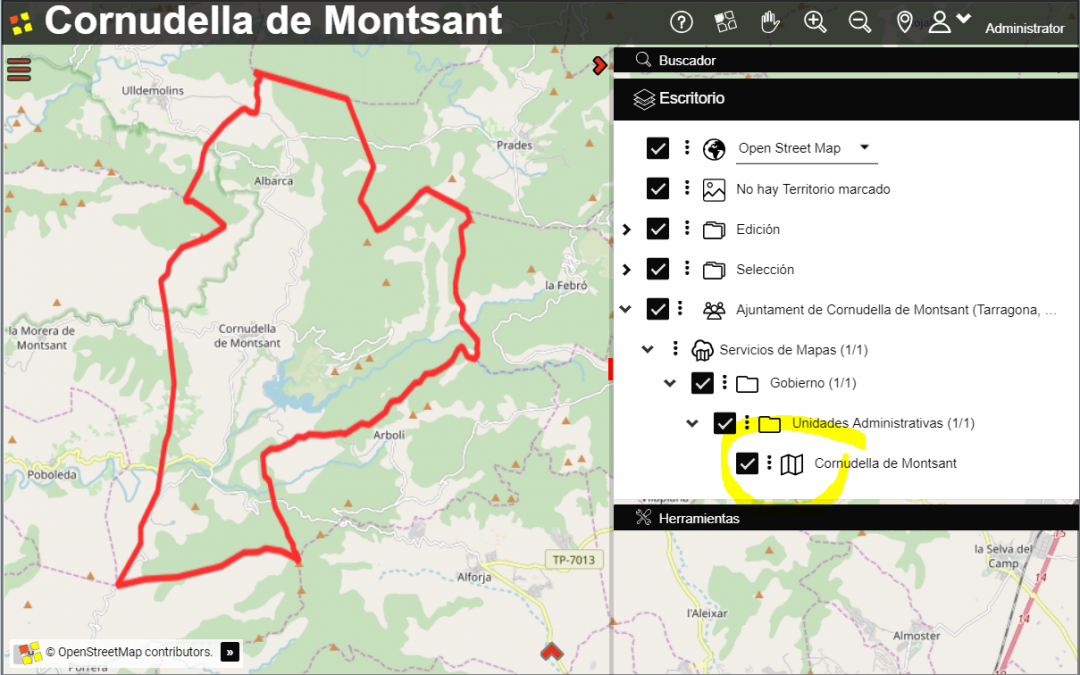 In a previous post I indicated the ease of creating a Local IDE in urbiThings.
Well it is so simple that I have created a Local IDE for each municipality and province of Spain, in the next few days I will also do it for all of Brazil and the rest of Central and South America.
In this file: websites_urbiThings_España indicated the URL assigned to each of these Local IDE
In each Local IDE I will create an access to national layers of great interest such as the Cadastre or PNOA or any of the thousands of layers of interest that already exist in the urbiThings Catalog (suggestions are allowed).
If the municipality or province has their own maps and are already registered in the urbiThings Catalog, they will also be presented at the Local IDE Desk. Such is the case of IDE's such as Melilla (http://urbithings.com/Melilla.maps) or Cuenca (http://urbithings.com/Cuenca.maps) and many others.
If the municipality or province they consider it useful and convenient to use this urbiThings service as their Local IDE can do it immediately and without any cost. To take control of your IDE just have to ask us by mail to [email protected] that we create an Account and Administrator Access indicating contact information or make a request for a new Account in the left menu of urbiThings.
From that moment they can include new or their own maps in their Local IDE, they can create their own maps classification, change the header or even the colors of the presentation panels. No cost, immediately, flexible.
Devote your time and resources to create content, we take care to publish them.
Ignacio Arnaiz Eguren
Director